SU DOG wrote:FUBeAR, I don't think 3 former FU players in 1984 would stack up against the talent there in 1981. No disrespect for those good players, but they must have needed lots more help from the other Paladins because the Gators trounced them 35-7.
Nevertheless, I do like your contributions to these footnotes, and find them interesting.
Well, I didn't mean they were going to play them 3 on 11, of course...but I'm pretty sure 2 All-Americans & a near-NFL Player up front would have been key contributors to a certain Lawyers' victory...
Hate to steer this thread away from the great story of the Cumberland Lawyers @ Georgia Tech JV REVENGE (almost)game, but that FU @ UF game was no "trouncing."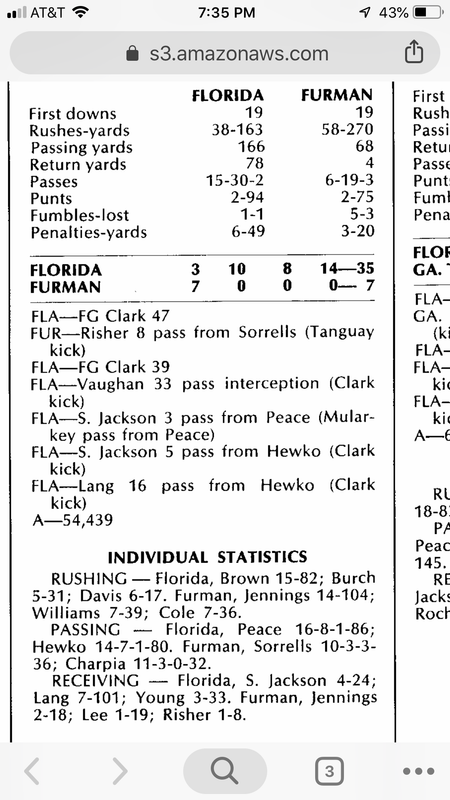 Furman led early & only trailed 13-7 at half due to a pick 6. The Gator O failed to score a TD in the 1st half. Florida started to pull away a bit, scoring their 1st Offensive TD in the 3rd quarter to take a 21-7 lead into the 4th. With their great defense capable of shutting down almost all SEC Offenses, they saw little risk in doing everything possible to stretch out the final score, such as throwing deep balls about every play in the 4th quarter even after going up 3 scores AND with the clock running out...just so uninformed people would read the score and assume it was a "trouncing." And 6 turnovers, including a pick 6, is pretty hard to overcome.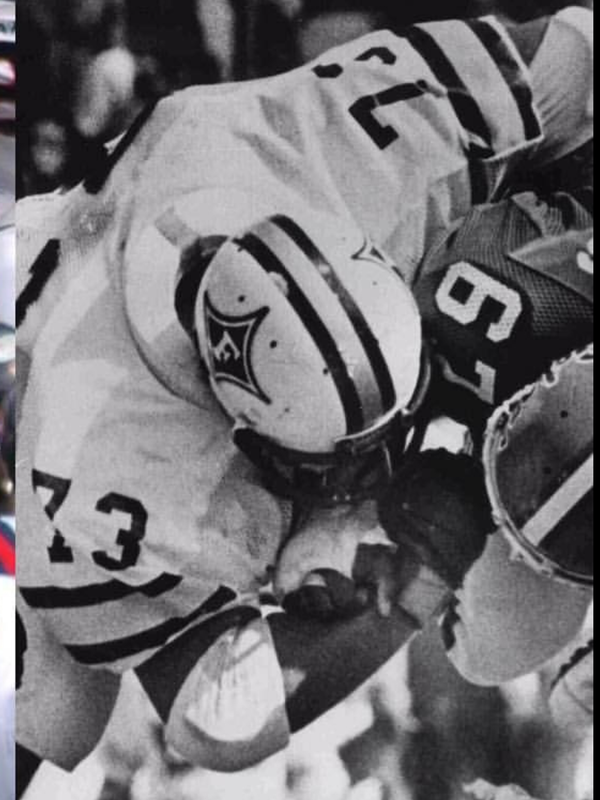 Charlie Anderson rassels a Gator to the ground in 1981